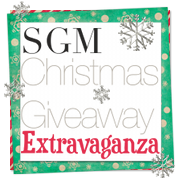 A Christmas tree tells the story of a family, like nothing else. I love to get my ornaments out each year and put together pieces of our family story, our family tree. I put the ornaments gifted to me after we lost our twin daughters, Faith and Grace. That first Christmas took my breath…stepping into a life without my baby girls, while I was still a baby girl, myself. Not much more than a year later, I placed ornaments in memory of our sweet baby boy, Thomas Patrick. All I have of them, are a few tangible items, like ornaments. Scattered throughout the tree, are the handmade offerings of my sweet boys that walk the earth with us. Kindergarten pictures, carefully placed beads, hand painted masterpieces. My mother's ornaments, each year, another homemade them, beginning with the glorious 70′s, pepper the tree, along with a couple of the childhood ornaments from my love and me. Our Christmas tree tells a story, like all Christmas trees should. Ours is one of brokenness and redemption, or love and grace, and forgiveness so sweet. Of souls saved, of painful goodbyes, of death and rebirth, of survival, perseverance, and a Savior who came and said, "These are Mine". Abiding, saving, crazy love.
Today, we are giving away ornaments to help you tell your family's story. I love Hallmark. Yes, I am a sappy sap of a girl. So, today, we offer you some beautiful Hallmark ornaments to honor the memory of someone you lost and are missing this Christmas.
1. On Wings of Hope ornament ~ With hope, we find our wings.
2. Blessings from Heaven ornament

3. Baby's First Christmas ~ Girl (Even if your baby is not here on earth, this would be his or her first Christmas in heaven!)

4. Baby's First Christmas ~ Boy (Even if your baby is not here on earth, this would be his or her first Christmas in heaven!)

5. Always Remembered ornament ~ The ones we love never truly leave us.

6. Merry Christmas from Heaven ornament

To enter, leave a comment sharing about your favorite Christmas ornament, or a favorite Christmas memory about someone you love and are missing this Christmas. Also, please leave the number of the item or items you wish to enter for. You may enter for as many as you would like to receive.
For additional entries (Leave a separate comment for each!):
Share a link to this post on Facebook, Twitter, blog, etc.
Share the Remembering at Christmas Event Page on Facebook, Twitter, Blog, etc.
For an extra 5 entries, donate toward an ornament to add to the SGM tree (You will also get to keep the ornament after Christmas! Details here.)
Spread the word and enjoy! Sending prayers for a peace-filled and gentle season for you and yours. Tune in tomorrow when we share some of my favorite books! Giveaway is going until Friday, so if you didn't enter yesterday, you can hop over and enter on that post, too!
For more information about Sufficient Grace Ministries and the services we provide for bereaved parents, please visit our website: http://sufficientgraceministries.org