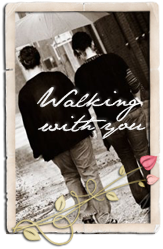 I am absolutely loving the quilt story that's unfolding in this bible study. I love to see the beauty of the quilt with pieces of the granddaughter's life…making beauty from the pieces…all of the pieces. And…even more…finding beauty, even in the process.
Getting Out of the Pit
I have been in the pit, and through this ministry, I spend a great deal of time with others who are in the pit of grief. And, when you're in the pit, it's tough to think of anything other than the pain and sorrow weighing down on you, being heaped upon you as you sink further in.
Corrie Ten Boom – "There is no pit so deep that He is not deeper still."
I love that…and I could also relate to what Gwen Kik shared:
After Hope died I felt as if I were hanging in a pit. The only think keeping me from falling to the depths was my grasp. On the edge of the pit was our Lord, offering His hand but I would not look at Him or reach for Him. I would only hold to the hem of His robe. Some called that faith. I called it desperation. He was all that I had to hold on to.
I hung there for many months before I had the courage to even look at Him. I remember the day clearly that I climbed out of my pit, into His arms and had a good cry. That was the beginning of my letting go.
When in the pit, we may not have the strength, desire, or will to even reach our hand up to take His…to even lift our head to look into His eyes, to even open our mouth to whisper…"help me, hold me, carry me". Even that may be too much. Just breathing is a lot to ask in the smothering depths of the pit.
What I love most about Gwen's picture is that the Lord is sitting outside the pit…waiting for her…offering His comfort and reassurance. Even when we can't feel Him, even when we reject Him…He is there..waiting with unyielding love to gather us in His arms and wipe our tears.
I also love that Gwen says she clung to Him out of desperation. I think there's too much emphasis placed on the strength of our faith. Faith isn't about us…it's about the God we trust in and what He is able to do. It's not about how big or well we believe…or anything else we do. It's not about having strong faith…and a faith that barely holds on out of desperation is not considered weak faith. Faith, after all is just knowing that He is the One to hold on to…it's trusting in what we do not see. It is the "substance of things hoped for; the evidence of things not seen". Call me crazy, but holding on to the little tiny threads of His robe while grasping in desperation in the pit…where you cannot see the hope, the light, the promise…that's the most beautiful faith of all. The dirty, messy, nitty-gritty faith that comes when the world is falling apart and there are no answers.
At least, that's what I learned from my own time in the pit…
Teale shared about the veil…that in grief, we are covered in a veil. We cannot see the full hope and promises. Scripture talks about the veil as well.
This hope we have as an anchor for the soul, both sure and steadfast, and which enters the Presence behind the veil, where the forerunner has entered for us, even Jesus… (Heb. 6:19-20)
I love that….Jesus went before us…entered for us…and in Him, our hope is sure and steadfast. He is the anchor for our soul…
2 Corinth 3:16 promises: Nevertheless when one turns to the Lord, the veil is taken away.
The study also points out the various emotions displayed by the disciples when Jesus faced death on the cross. They went from disbelief, apathy, anger, fear, desperation, grief, denial…and back to grief.
After His death…the women went to the tomb.
John 20:1-18 tells the story…
Mary sat weeping outside the tomb, when the resurrected Jesus approaches her. In her grief, she doesn't recognize Him. She finally recognizes Him when He speaks her name and she turns to Him.
In the conversation, Jesus asks…"Woman, why are you weeping? Whom are you seeking?"
The study asks for our response to this question. I know the obvious answer would be that most grieving moms are weeping because they long for their sweet babies. But, in reference to standing outside the tomb of Jesus…or sitting in a pit of hopelessness…wondering where the Lord has gone? Are you there in that pit of despair? Does it feel like an empty tomb? Are you wondering where the hope and promise has gone? Are you unable to feel His comfort under the weight of your sorrow? Unable to see His goodness through your veil of pain? Are you wondering if He really is who He says He is?
Perhaps, He is standing right before you…asking whom you are seeking. Perhaps He is just waiting for you to lift your eyes and see Him standing there. That's where I found Him when I lifted my eyes from the pit one day.
I just want to take a minute and say that surrendering to the Lord…coming to the place when you can reach for His waiting hand and allow Him to pull you from the pit of despair….that is a process. It happens in time, and for many of you…your grief is very fresh. Don't think that something is wrong with you because you still feel the weight of your sorrow and little else. Just know that God loves you with a relentless love and He will not leave you there. He will wait for you, as long as it takes. Whether you feel Him, or not…He is there.
———
What hope do we have that our children are in heaven?
In 2 Samuel 12:23b, after the death of his baby boy, David says: "I shall go to him, but he shall not return to me."
Meaning…the baby will not come back to this earth…but one day, David will see him again in heaven.
1 Thes. 4:13-14 But, I do not want you to be ignorant, brethren, concerning those who have fallen asleep, lest you sorrow as others who have no hope. For if we believe that Jesus died and rose again, even so God will bring with Him those who sleep in Jesus.
How can we know we are going to heaven?
John 14:6 – Jesus said to him,, "I am the way, the truth, and the life. No one comes to the Father except through Me."
Romans 10:9 promises, "if you confess with your mouth the Lord Jesus and believe in your heart that God raised Him from the dead, you will be saved."
What will our heavenly bodies be like?
Philippians 4:20
For our citizenship is in heaven, from which we also eagerly wait for the Savior, the Lord Jesus Christ, who will transform our lowly body that it may be conformed to His glorious body according to the working by which He is able even to subdue all things to Himself.
But…how will we know our babies when we get there?
In Matthew 17, when the disciples were transfigured on the mountain, they saw Moses and Elijah, and they recognized them…never having laid eyes on them before. How? Because they were, for a moment, given eyes to see…as we will have in our glorious body. We will have eyes to see and we will know others as we are known.
For now we see in a mirror, dimly, but then face to face. Now I know in part, but then I shall know just as I also am known. 1 Corinth. 13:12
Behold what manner of love the Father has bestowed on us, that we should be called children of God! Therefore the world does not know us, because it did not know Him. 2 Beloved, now we are children of God; and it has not yet been revealed what we shall be, but we know that when He is revealed, we shall be like Him, for we shall see Him as He is. I John 3:1-2
The study encourages us to list mementos we have of our baby, to write letters, and to write a letter to the Lord pouring out our hearts and hurts before Him. It has been many years for me…and I did those things years ago. One thing I want to add is that even if you are feeling trapped in the pit and don't know how to pray…just saying…"Lord this really hurts" is still a prayer. He will meet you where you are…He's faithful like that! =)
————
Please link up your post below, and also take some time to visit others who link here to offer your encouragement and prayers. We want to walk with one another…that no one should walk alone. The next post will be our final one for the Threads of Hope study. Then, we'll take a little break, and pray about where to go from here. Thank you to those of you who have taken the time to do this…and for those who have been reading along.
——–
—-