*If you haven't watched our Grace for Today television appearance, please click here to read the post and watch the video.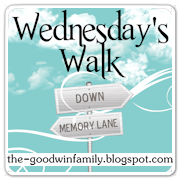 On Good Friday, My youngest son James and I went to the Creation Museum, just south of Cincinnati, in Petersburg Kenntucky. It was a beautiful, sunny day…an uncharacteristically warm eighty degrees. The "Tims" had to work, so it was just the two of us. Usually, I spend Good Friday reading the gospel account of Jesus' death and resurrection, watching a Passion play, re-watching The Passion…or something to reflect on His sacrifice and what it means to my life. I was wondering how a visit to the Creation Museum would tie in with that, but I would soon find out. Since our church was going as a group and we were getting discounted tickets, it was too good of an opportunity to pass it up.
So, we packed some snacks and hopped into my friend Susan's Suburban early Friday morning, as the sun was still awakening. With the sound of three Nintendo DS's in the background, we chatted away, looking forward to the adventure awaiting us.
(Thank you, Susan, for driving us…you know I don't like those crazy four lane highways!)

We were welcomed by a giant dinosaur at the entrance…a promise of things to come. Oh…the anticipation. I love adventures like this. What does God have in store for us?
Upon our arrival, we were told that the cost for the tickets, was paid in full, due to the generosity of another church/pastor that wanted to bless our church family. We didn't have to pay one penny to enter the museum! We were promptly handed a pass that meant we didn't have to stand in line, and we were given a ticket to the planetarium, as well. I have a name for moments like this: It was a "Daddy's Little Girl Moment". They are sweet moments of blessing when you just feel God's love shining down on you…when you know that He sees you, loves you, and just wants to bless His precious daughter. You feel like "Daddy's little girl". At least, that's how I feel when that happens.
Paid in full…
The message was not lost on me. He whispered to my heart, "Your debt was paid in full." I smiled…That's what my Jesus did for me on that Good Friday so many years ago. He paid my sin debt…in full.
It was a day filled with the glory and splendor of God's creation…
Viewed through child-like eyes of wonder…
Fun moments of little-boy silliness…
And moments of little-boy sweetness…
A little more silliness…
Being still…
…and knowing He is God…
The Lord God formed the man from the dust of the ground and breathed into his nostrils the breath of life, and the man became a living being.
~ Genesis 2:7
James probably watched the video shown in the above photos five times…in awe of the miracle of God making Adam from dust and breathing the breath of life into him.
A Garden of Paradise, made by a loving Creator…where every living thing dwelled in harmony with one another…
And then…the serpent…hanging from the tree…
The fruit…the lies…temptation…disobedience…sin…the fall…
The result…
Death…grief…broken fellowship with God…guilt…disease…pain…hard work…broken relationships…
None of it existed before sin…oh the cost…
It was no longer the world God made for us…No longer what our loving Father intended for His creation…
How it broke my heart to see what God intended for us…to feel His love in beholding the creation, and then to see the effects of the ugliness of sin on the beautiful world He made…
But in His love and mercy…even in our disobedience…He made a way for redemption…
We chose the ugliness of sin…while in the midst of paradise…
He gave His Son…so that we may know Paradise eternally with Him…so that we may be restored in our brokenness, healed from our disease, freed and forgiven from the bondage of sin, so that our grief may be turned to joy…
Behold…the empty tomb…
Evidence of His everlasting love…
It was a Good Friday, indeed…especially when we know…that Sunday's coming…